There are many varieties of pots and different sizes. We can customize the appropriate size according to the customer's choice.
1.12CM mini double ear soup pot product specifications: ¢12CM pot wall thickness: 0.7MM pot bottom thickness: 4.0MM
2.10CM mini milk pot Creative pot with pot Wall thickness: 0.7MM Pot bottom thickness: 4.0MM
3.14cm Shunda stainless steel double bottom milk pan
4. Glass lid single handle 18cm flat bottom suitable for induction cooker
5. Glass lid single handle 16cm flat bottom, suitable for induction cooker
6. Cast iron pot*small saucepan*milk pot*17cm
7.19cm curved pot/bulging pot/extra-thick milk pot//stainless steel pot/stainless steel milk pot/soup pot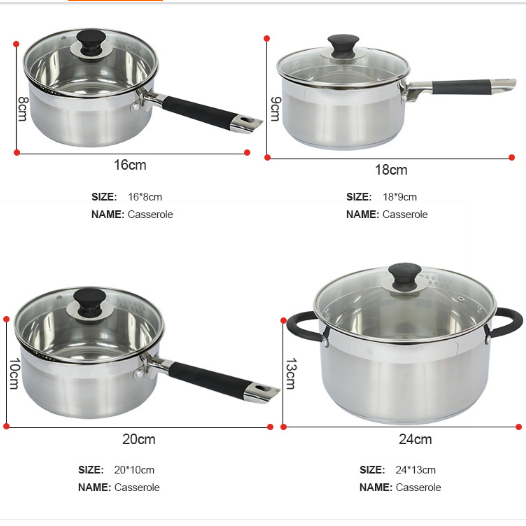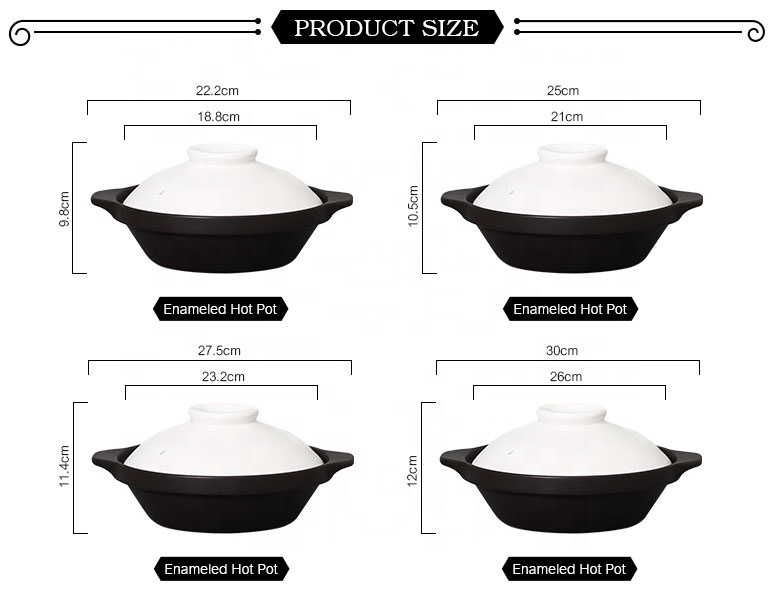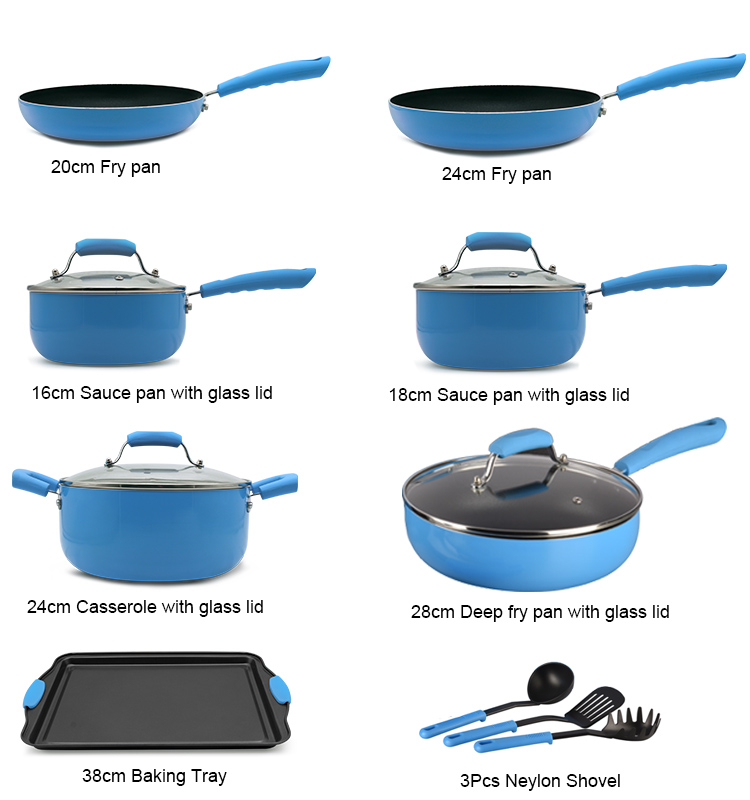 Here I'd like to introduce the size of wok for your reference:
The wok is a kind of cooking tool in China. It is a kind of wok, which is characterized by a large opening at the top and a round bottom. The wok used at home is generally about 30cm in diameter, and we can also customize a suitable wok according to the actual needs of customers.
The woks have different diameters for all kinds of people. The diameter of the wok is between 26cm and 42cm.
1. 26-30cm diameter
Suitable for 1-2 people
2. 30-36cm diameter
Suitable for 2-4 people
3. 36-42cm diameter
Suitable for 3-5 people