1. Imported medical stone coating, non-sticky and healthier
The medical stone non-stick frying pan adopts imported medical stone non-stick material, light oil is non-stick, easy to clean, wear-resistant and durable.
2. Lightweight pot body, girls can easily turn the pot
The body of the Maifanshi non-stick wok is made of lightweight aluminum alloy by die-casting, which can be easily stir-fried with one hand.
3. Light oil is not sticky, fried fish without fried eggs will not break the skin
The medical stone non-stick wok adopts imported food-grade non-stick coating to experience a better non-stick effect and make cooking more convenient.
4. It is not sticky and easy to clean, and it will be cleaned after a rinse
The non-stick effect makes the pot easier to handle, and it will be cleaned after flushing, eliminating the trouble of cleaning.
5. Multi-layer laminated pot bottom, evenly heated to reduce oily smoke.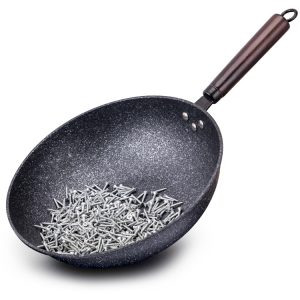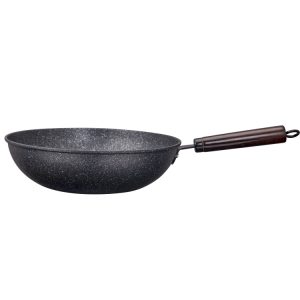 Multi-layer laminated pot bottom, heat conduction more quickly and evenly, effectively reducing oily smoke