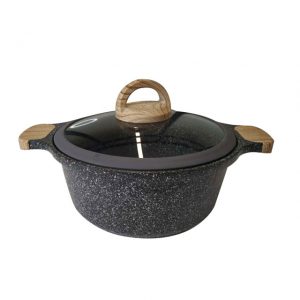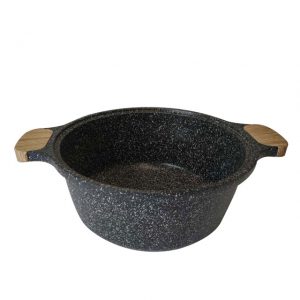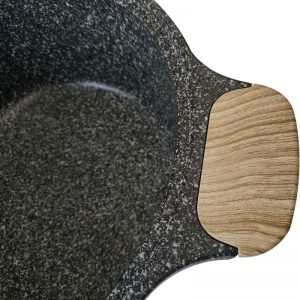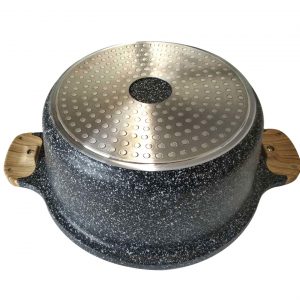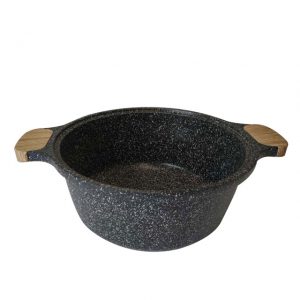 Products Description
Product name
Casseroles
Material
Metal
Product size
24x11CM (4.1L)/28x 12.7cm(6.4L)
Product  weight
1.5KG/2.1KG
Color
Black white red blue, ect/other customized color
Packaging
Carton boxes
Certification
CE/LFGB/SGS
MOQ
50pcs
Payment
Paypal Western Union Bank/TT
Usage
Home / Kitchen
Sample
Custom sample and stock sample
Order lead time
10~20days
Feature
I

nner tank is made of Aluminum Alloy; One-piece design, no rivets inside the pan, hygiene and easy to wash.Wooden effect knob, safe and anti-scald. 
What is a casserole?
Casserole is a kind of cooking utensils. Traditional casserole is
a ceramic product made of quartz, feldspar, clay and other raw materials that are not easy to
transfer heat. It is fired at high temperature and has the characteristics of ventilation,
adsorption, uniform heat transfer, and slow heat dissipation. Relying on casserole recipes
include casserole chicken, casserole tofu, casserole fish head and so on.
Due to problems in the production process and raw materials, the traditional casserole is not resistant to temperature
changes, is easy to burst, and cannot be dried. In response to this problem of traditional
casserole, after nearly ten years of research and development, spodumene was added to the raw
material to create a high-temperature casserole, so that the casserole can withstand hundreds of
degrees of high temperature dry burning while maintaining its original advantages. Without
cracking, the practicability of the casserole is greatly improved.